Happy Tuesday ya'll! It's going to be one tired Tuesday for this belle. I was up via phone convos all night with KDG. I finally headed to bed around 3 and haven't heard anything since. I'm about to go absolutely mad! Mr. Alec woke up running a fever today. Bless him. I just absolutely hate it when my little prince is sick (but I do love all the cuddles.) I'm also keeping an eye on my wonderful nephew, Neyland James, today. We have a whole lot of Tennessee pride in my family. Luckily for me, Mr. Alec is being a sweet little angel right now while I allow him some t.v. time. Oh goodness. I have no idea how I am going to make it through this day. I have 2 potential client meeting this evening which means I'll be running around until late this evening! Maybe I can talk PJM into giving his hard-working love a foot rub. I'm definitely over-due and speaking off my feet and hands are just dying for a mani/pedi combo. I think I'll end this post with some wonderful pictures that helped cheer me up today and gave me inspiration to keep on going!
This is exactly what I need this morning.
While relaxing here.
Wearing this.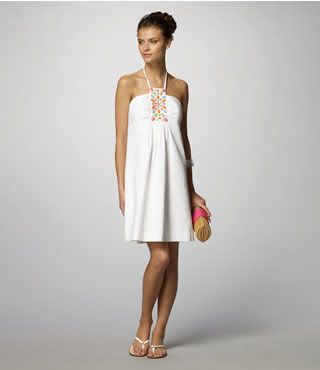 Hope ya'll have a fabulous day!