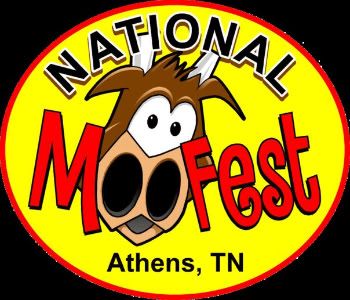 This past weekend was MooFest in my hometown of Athens, TN. Athens is home to the most amazing milk and ice cream provider in the entire world ya'll! I'm sure you've got the wonderful opportunity to enjoy a Mayfield's product but if ya'll haven't then bless your heart.
Anyways, MooFest lasts for two days. They close off downtown and provide amazing entertainment, food, crafts, a carnival and just a good ole' time. Next year I plan on taking part in the Scoop Stackin' contest. I do believe I'm graceful enough to beat this year's current winner at 12 scoops.
It's a fun little time where our community gets together and share laughs and memories. I can't wait until my favorite Athen's festival starts up, Pumpkintown! Halloween is my absolutely favorite holiday so I always get excited when I see the decorations going up when I drive through downtown.